Congratulations!
You have a wonderful Web Site and you have been
selected to receive the Petals of Life Award of Excellence!
Michele Janine Johnson, CPLT
Author, Publisher & Spiritual Healer

Congratulations from all the staff at Art Space 2000.com.
You have won the "World Web Award of Excellence"
for originality, overall design and appearance, ease of
navigation, and content. Keep up the good work.
The Art Space 2000 Staff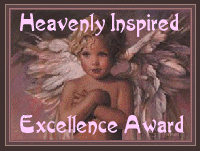 Good Day Barbara!
I've stopped by your site today, it is definitely
an award worthy! You have done a beautiful job.
I would like to present to you this award for you great work.
Angel hugs!
Ali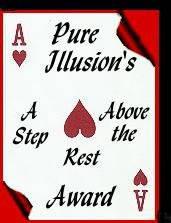 Congratulations!!
We are honored to inform you that you have won the
"A STEP ABOVE THE REST AWARD."
None of our awards are easy to win.
You have done a fine job and I am honored
to be able to present this award to you and your website.
It is evident that you have worked very hard.
Sandy Groff Webmistress of Pure Illusion Awards
Congratulations!!
Barbara's home on the web has been awarded
the Hot Flame Award.
Aesop Marketing Corporation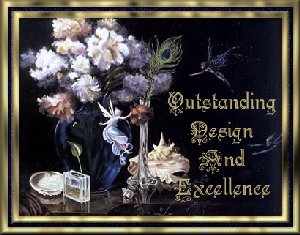 Congratulations!
This Outstanding Design Award is presented to
Barbara's Personal Web Site.
I can see that you have put a lot of time and effort
into this Web Site. I found it to be very interesting,
and very well laid out.
Keep up the great work!
Jan
Jan's Place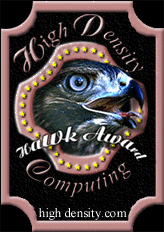 Congratulations!
I have visited your web site and found it
to meet the criteria of our Hawk Award.
Sincerely, Tom
High Density Computing

Hello Barbara,
Congratulations!!......Your site definitely qualifies
for the "Critical Mass Award".... A very nice site, excellent
design, clever original graphics, great photos, and your
content is informative, entertaining, presented well and
easy to access.... A worthy tribute and a positive
contribution to the Web.
Thanks for helping make the Web a more interesting,
fun and attractive place to visit..... I really enjoyed my
visit to your site and will return again when time permits :)
Cheers,...Bill Darling

Congratulations!

In recognition of creativity, integrity and excellence on the Web.
Barbara Costello has been presented our:
"2003-2004 Golden Web Award"